Ever since I joined the blog-world, my crafting to-do list has grown immensely!  I have no less than four projects in progress at one time, and many more on the back burner.  I thought I would share a few on my to-do list.  These are all marked in my "favorites" list, and hopefully I'll get around to most of them soon (by soon, I mean in the next year or so)!
Click on the photos to see detailed info
Flower Pin from My Mama Made It
Shopping Cart Caddy from Blue Cricket Design
Fabric Key Chain from U Create/The Idea Room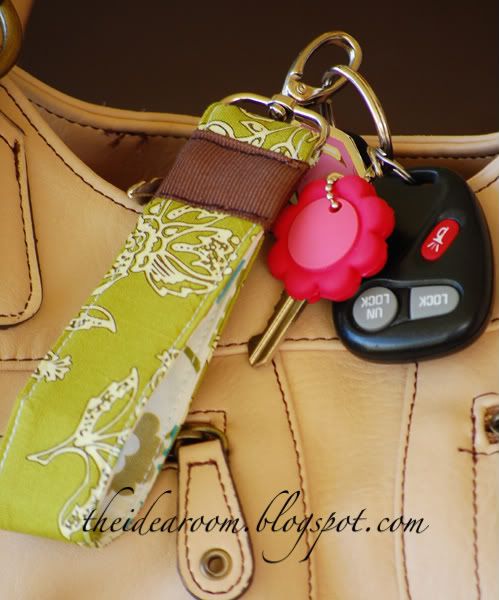 Pet ID tags from Martha Stewart
Pillowcase Dress from Nap Time Crafts
Diaper Wipes Case from Sew Dang Cute
Freezer Paper Stencil T-shirt from Two Ellie
Pillow with Rosette Clusters from The Storque
Still with me?? Just a few more!
Etched Silhouette Mirror from Living with Lindsay
Baby Leg Warmers from Purple Lizard Design
also seen on Samster Mommy
Textured Word Book by New House Project
Flower Collar by Katie Did
Whew! That's a lot of projects! It's up to y'all to hold me accountable for actually following through on all most some of these.  Many of them would make great Christmas gifts, so I've got to get my butt in gear!