I don't normally post on the weekends, but I just came across a great crafty giveaway and had to share (even though it decreases my chances of winning if all you gals enter too!!).  I have become a follower of Blue Cricket Design, found by blog hopping through my Google Reader.  She has this great giveaway going on right now.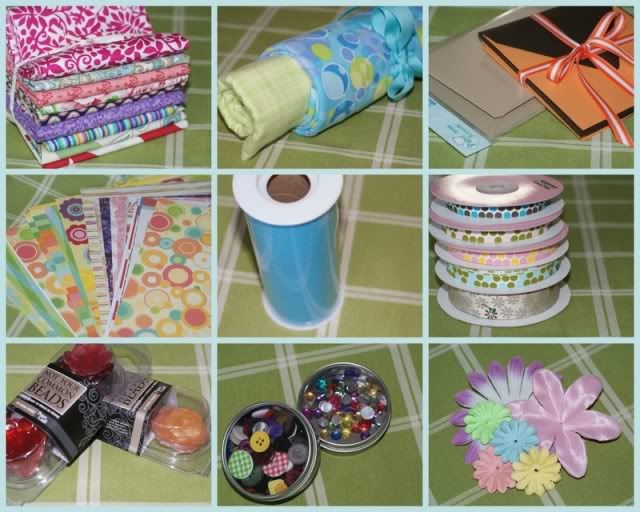 The winner will receive the following:
A wonderful variety of fabric!!!
A Receiving blanket kit!!!
Two sets of "Ready to make" Note Cards!!!
A stack of fun scrapbook paper!
The all important roll of Tulle perfect for Tutu making or adorning gifts!
Yards and YARDS of fab ribbon!! (also a weakness!)
Two packs of Resin Flowers needed to make adorable clippies found HERE
Gems and Buttons!!! My all time must have for detail work and Bling bling!!
Flowers!FLOWERS! and More FLOWERS!!!
So head on over, become a follower and get your chance to WIN!