I got a great response from my Ghost Candle Shades post, so I thought I would share some more similar ideas I found out there.  Click on the photos and links below for more information.
Lowe's featured this version in the most recent issue of their Creative Ideas Magazine:
Here's another cute idea from the Darice website using wine glasses:
Check out Janet's version using tissue paper:
Get the tutorial for these lighted Halloween jars HERE from Not So Idle Hands.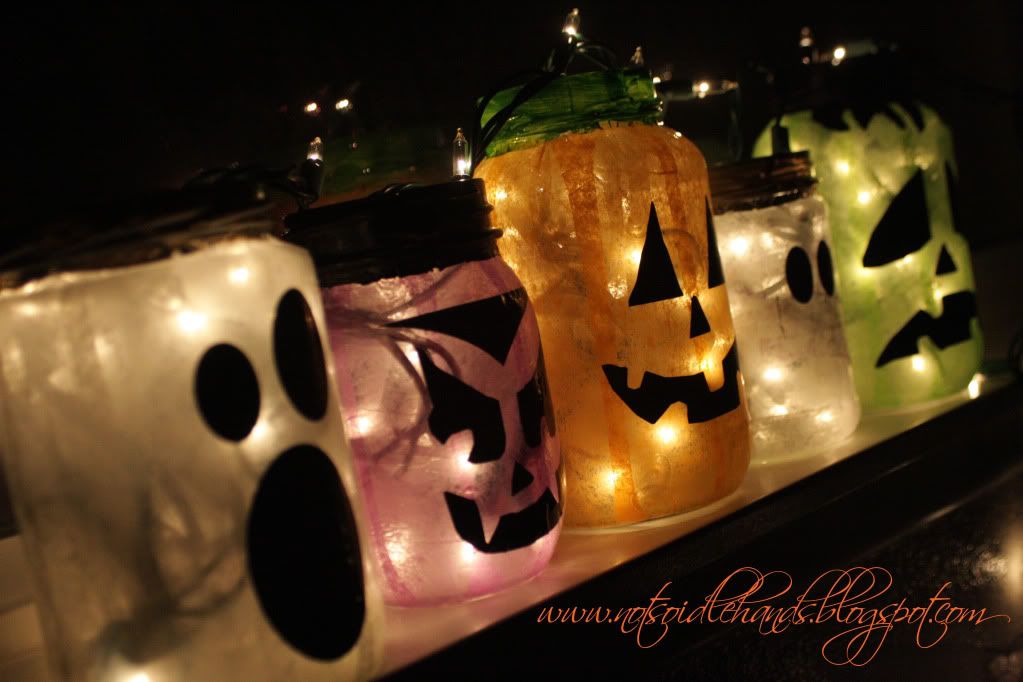 Shannon at Quarry Orchard skipped the middle man and just turned her white candles straight into ghosts:
You'll never guess what these Halloween buddies from Increasingly Domestic are made from: 
Now you've got the inspiration, so get to crafting!